Frequently Asked Questions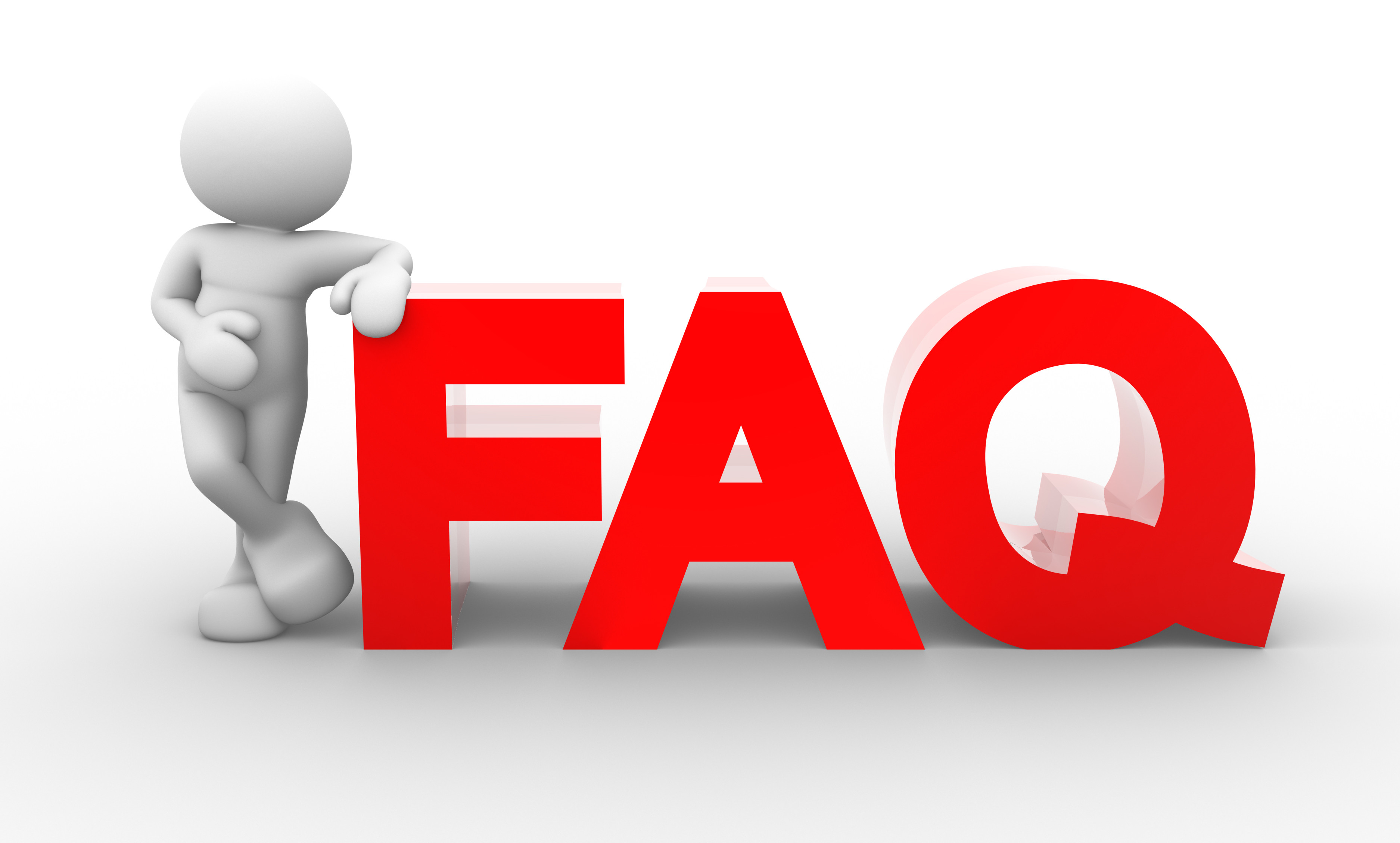 Q.What is the Law?
A.Massachusetts voters in November 2012 established legal protection for medical cannabis patients, caregivers, physicians and medical professionals, cultivators, and providers, some of which went into effect as of January 1, 2013. As of September 2013, program details are under development by the state Department of Public Health (DPH). Physicians are always covered by the First Amendment's free speech protections for discussing the benefits and risks of medical cannabis with patients and recommending its use to them. Patients and caregivers with the appropriate paperwork have state law protection from arrest for possession of up to a sixty-day supply of medicine, defined by rulemaking as up to ten (10) ounces of usable cannabis. "Registered marijuana dispensaries" will be licensed to both grow and sell medical cannabis. Most patients will obtain cannabis from one of the state's registered marijuana dispensaries, but under limited hardship circumstances and until dispensaries are operational, patients and caregivers may cultivate up to a 60-day supply of cannabis. Dispensaries will be required to provide medicine at discounted rates for low-income residents. Homebound patients are allowed secure home delivery, and personal caregivers can pick up medicine at dispensaries on behalf of patients under their care. Personal cultivation may still be permitted in rare hardship cases. For the latest information and requirements, consult the DPH program website at:
www.mass.gov/medicalmarijuana
.
Q.Why do we need a medical marijuana law?
A. Medical marijuana saves lives. For many patients suffering from debilitating illness, medical marijuana has proven highly effective as a pain management tool, an appetite stimulant, a way to decrease nausea and vomiting, a muscle relaxant and an alternative to heavy prescription painkillers. According to a 2011 Harvard Catalyst report, marijuana and other cannabinoid compounds are effective treatments for nausea and vomiting caused by cancer chemotherapy, loss of appetite, pain, multiple sclerosis, spinal cord injuries, Tourette's syndrome, epilepsy, and glaucoma. If Massachusetts' kept prohibition on medical marijuanai it would mean that patients and their physicians are unable to consider the full spectrum of medical treatments available. In providing compassionate care, it should be up to the doctor and patient to decide the best course of treatment.
Q. How do I become a patient in Massachusetts ?
A. To become a qualifying patient under Massachusetts law, a patient must have written certification from a licensed physician as having a debilitating medical condition. A "debilitating medical condition" means any of the following:
•Cancer
•Glaucoma
•Positive status for human immunodeficiency virus
•Acquired immune deficiency syndrome (AIDS)
•Hepatitis C
•Amyotrophic lateral sclerosis (ALS)
•Crohn's disease
•Parkinson's disease
•Multiple sclerosis
•And other conditions as determined in writing by a qualifying patient's physician
A valid written certification means a written document signed by your doctor, obtained in a bona fide physician-patient relationship that includes a full examination and discussion of the benefits and potential risks of medical cannabis therapy. The law does not state that the physician must be licensed in Massachusetts.
While the law requires patients to possess a valid registration card in order to be protected from arrest, until the cards are made available, written certification by a physician serves as a legal equivalent to a registration card for a qualifying patient. In order to prevent wrongful arrest, patients may wish to carry a valid government issued ID card with a picture as well as their written certification.
Q. How do I talk to my doctor?
A. Be honest. There is nothing wrong with using medical marijuana or discussing it with your doctor. The MA medical marijuana law specifically protects doctors from any punishment by the state for advising patients about medical marijuana or providing patients with certification. If you doctor is nervous, bring a copy of the law with you. Additionally, what you say to your doctor about your health is protected by medical confidentiality. You can tell your doctor about your condition, your experiences using conventional medicines, and (if applicable) your experiences using marijuana.
Q: How is my confidentiality protected?
A: Your confidentiality is protected by law and by the procedures used by the Medical Marijuana Registry. No lists of doctors, patients or providers are given out to anyone, except by court order. Local law enforcement may only contact the registry to verify the information on a specific identification card. The registry database resides on a stand-alone computer and is password protected and encrypted. The office and all of its contents are locked at night when the registry administrator is out of the office. The Haven Cenetr will not give out any of your personal information to anyone and files all documents on a secure server that is locked each night.
Q. Will insurance cover medical marijuana?
A. Not likely. Nothing in the medical marijuana law requires any health insurance provider to reimburse patients for the expenses of the medical use of marijuana.
Q. Who is going to be helped by this law?
A. Medical marijuana will be strictly limited only to patients with debilitating conditions, such as cancer, glaucoma, positive status for human immunodeficiency virus, Acquired Immune Deficiency Syndrome (AIDS), Hepatitis C, Amyotrophic Lateral Sclerosis (ALS), Crohn's disease, Parkinson's disease, Multiple Sclerosis (MS) and other conditions. Only the patient's physician can qualify them to participate in the medical marijuana program.
Q. What medical groups support medical marijuana?
A. Nationally, The American Academy of Family Physicians (2001), American Academy of HIV Medicine (2003), American Bar Association (1998), American College of Physicians (2008), American Medical Students Association (1993), American Nurses Association (2003), American Public Health Association (1995), Arthritis Research Campaign (2001), California Medical Association (2006), HIV Medicine Association (2006), Leukemia & Lymphoma Society (2007), The Medical Society of the State of New York (2004), Rhode Island Medical Society (2004) support safe access to medical marijuana for patients with a doctor's recommendation.
In Massachusetts, Massachusetts Nurses Association, AIDS Action Committee of Massachusetts, AIDS Support Group of Cape Cod, AIDS Foundation of Western Massachusetts, American Civil Liberties Union of Massachusetts, Massachusetts Chapter of the Leukemia and Lymphoma Society, Massachusetts Patient Advocacy Alliance, New England Coalition for Cancer Survivorship, Chronic Fatigue and Immune Dysfunction Syndrome Foundation.
Q. Why do we need this law now?
A. The fact is medical marijuana saves lives, and patients across Massachusetts need it to save their lives. As a leader in medical research and treatment, Massachusetts must create a safe and secure system for patients and doctors to discuss, recommend and obtain medical marijuana. Massachusetts patients deserve to have the same treatment options to relieve their suffering as those in the District of Columbia and 17 other states, including our neighboring states of Maine, Vermont, Connecticut and Rhode Island.
Q. How is this law different than other states?
A.The hallmark of the initiative is stringent state regulation. The proposed Massachusetts law is based on the best practices and lessons learned from the 17 other states that dispense medical marijuana. It requires that doctors writing recommendations have a bona fide relationship with their patients and that the state verifies all recommendations. The initiative strictly limits the number of treatment centers permitted to open to 35 non -profit centers regulated by the state. This approach provides greater regulation and oversight than some other states that have not set a limit on treatment centers or the requirements to qualify as a patient for medical marijuana.
Q. How will the law be implemented?
A. A patient would be able to obtain medical marijuana from a limited number of non-profit treatment centers regulated by the Department of Public Health (DPH). The petition creates a safe and highly regulated framework for patients to access medical marijuana under the care of their doctor. There will be a maximum of 35 non-profit treatment centers in the state, with no more than five treatment centers in any one county. The revenue available from registration fees for medical marijuana treatment centers will be sufficient to cover the costs of the Department of Public Health to regulate the medical marijuana program.
Q. Will this law have an impact on youth?
A. No. The Massachusetts medical marijuana law will be the safest in the country taken from the best practices of 17 other states. The penalty now for possessing less than an ounce of marijuana is a fine. The penalty changes significantly with this new initiative. If marijuana is falsely obtained for personal use or non-medical purposes offenders will be facing 2.5 years in an House of Correction. A new felony has been created for anyone who obtains marijuana by defrauding the medical marijuana system for distribution. Offenders will face up to five years in state prison.
Q. Are state medical marijuana laws invalidated by federal law?
A. No. The U.S. Supreme Court's 2005 ruling in Gonzales vs. Raich found that states have every right to pass medical marijuana laws that protect patients from local law enforcement. According to FBI statistics, 99% of medical marijuana arrests occur at the state and local level. Therefore, state medical marijuana laws remain the most effective way to protect suffering patients from prosecution by law enforcement and turning sick patients into criminals.
Q. How will public safety be ensured?
A. This initiative will be the safest medical marijuana law in the country. It creates new penalties for anyone who defrauds the medical marijuana system. If marijuana is falsely obtained for personal use or non-medical purposes offenders will be facing 2.5 years in an House of Correction. A new felony has been created for anyone who obtains marijuana by defrauding the medical marijuana system for distribution. Offenders will face up to five years in state prison. A person who now faces a mere civil fine could be facing a criminal conviction and a jail sentence.
In addition, every individual involved with medical marijuana treatment centers — from board members to daily staff — will be required to have a criminal record check or CORI run on their background. Massachusetts' medical marijuana treatment centers will meet the highest standards of safety including security systems fencing, and locks.
Q. Why isn't medical marijuana FDA approved?
A. The only legal supply of marijuana for research is controlled by the National Institute on Drug Abuse (NIDA), a federal agency. NIDA typically supplies marijuana only for research into its potential for abuse, and they have refused to supply it to scientists who have FDA approval for research into its medicinal use. Despite efforts of advocates since the 1970s to change these policies, the federal government continues to block research. That is why advocates have been forced to turn to the state level to change laws to allow patients with a doctor's recommendation safe access to medical marijuana.
Q. What does science say about medical marijuana?
A. More than 6,500 reports and journal articles around the world have been published about the medical value of marijuana to patients. Many of them can be found in this online database.
http://www.cannabis-med.org/studies/study.php
In addition, in a 2012 review of state sponsored clinical trials, researchers dispelled questions about the effectiveness of this important medicine, noting, "It is not accurate that cannabis has no medical value, or that information on safety is lacking." (Medical Marijuana Clearing Away the Smoke, The Open Neurology Journal, 2012, 6 18-25)
http://www.ncbi.nlm.nih.gov/pmc/articles/PMC3358713/
Q. Isn't the active ingredient in marijuana already available in pill form?
A. Synthetic THC is available in the prescription pill Marinol, but most patients find that medication ineffective. THC is only one of the over 100 therapeutic cannabinoids found in the marijuana plant. It is the most psychoactive component, but is not as effective as other cannabinoids at reducing pain, inflammation, and other symptoms. Marinol lacks these ingredients and is more likely to cause anxiety and dysphoria. Furthermore, because it is only available in pill form, Marinol is useless to patients struggling with nausea and vomiting who cannot hold down a pill in the first place.
Q. Does medical marijuana have to be smoked?
A. No. Physicians recommend that patients find alternate ways to administer the medicine. Many patients choose to vaporize medical marijuana. Other patients prefer to administer the medicine by using tinctures or edibles.
Q. What other countries have legalized medical marijuana use?
A. In Canada, the federal government grows medical marijuana and supplies it to patients with multiple sclerosis, cancer, spinal cord injury, epilepsy, severe arthritis, or nausea associated with chemotherapy or HIV/AIDS. Patients are also allowed to use medical marijuana in Germany, Israel, and the Netherlands. These countries are in addition to the 17 US states and the District of Columbia who permit the use of medical marijuana.